ARTERRITOIRES is contemporary art in all territories.
Turnkey exhibitions offered in the form of poster campaigns for your town or institution, your association or your company… and limited edition prints for individuals. Proposed in very large format or in very high quality fine art print to be framed.
More information and orders on www.arterritoires.com
LARGE FORMAT POSTER from the exhibition Open Pit Mine, Technique: Indian ink on paper, W.113 x H.84 cm – Limited edition of 150 copies, on 'blue back' paper 130 g / €90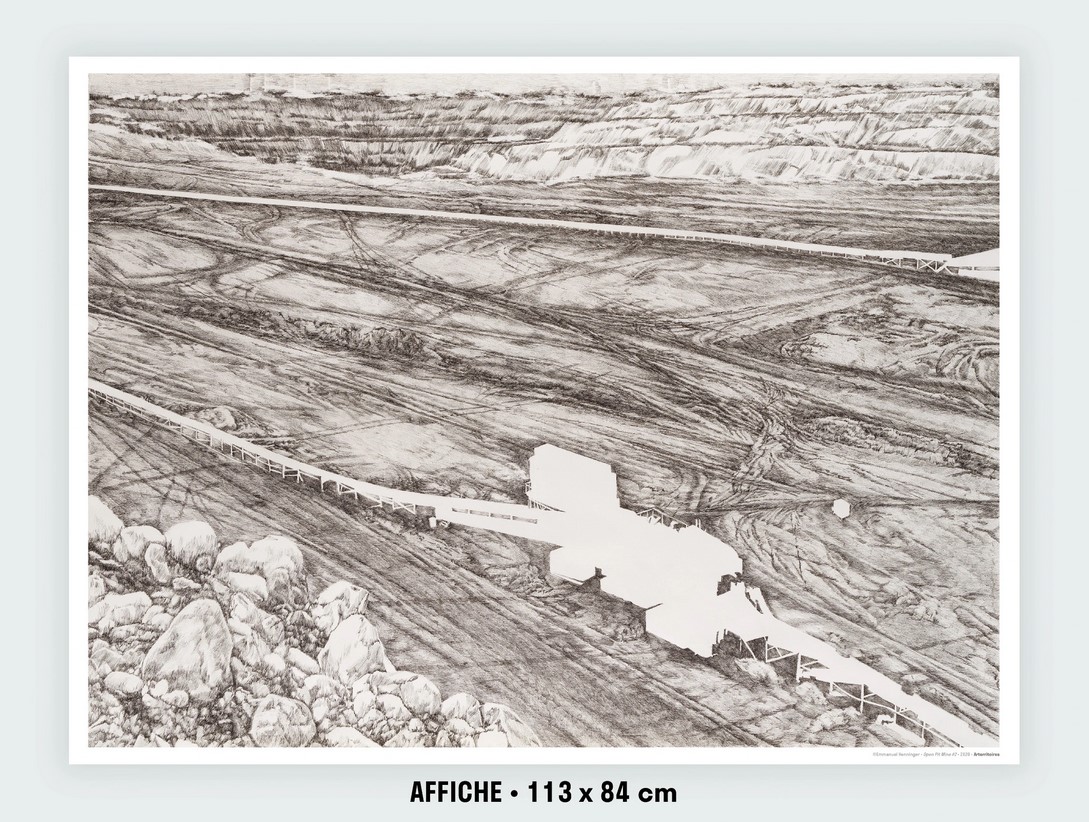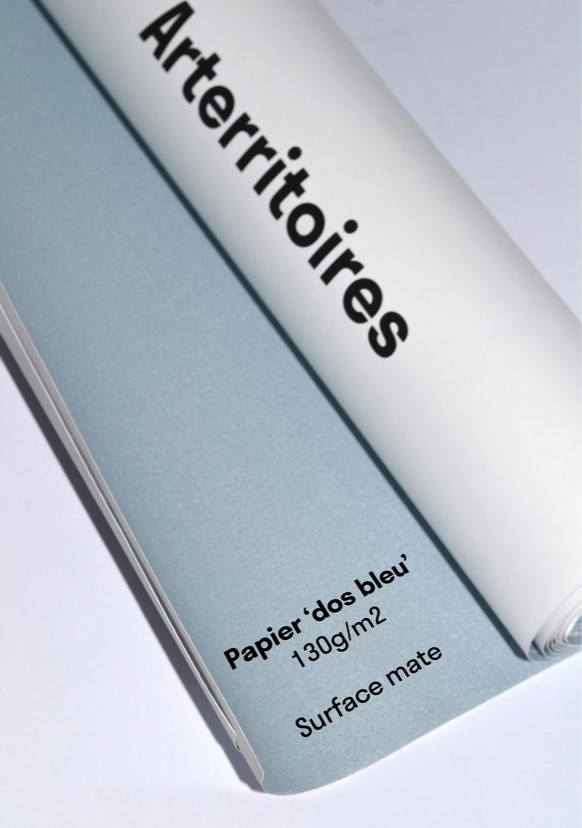 FINE ART PRINTING, numbered and certified, L.70 x H.50 cm, limited edition of 150 copies, on Canson Rag Photographique paper 210 gr / 120 €.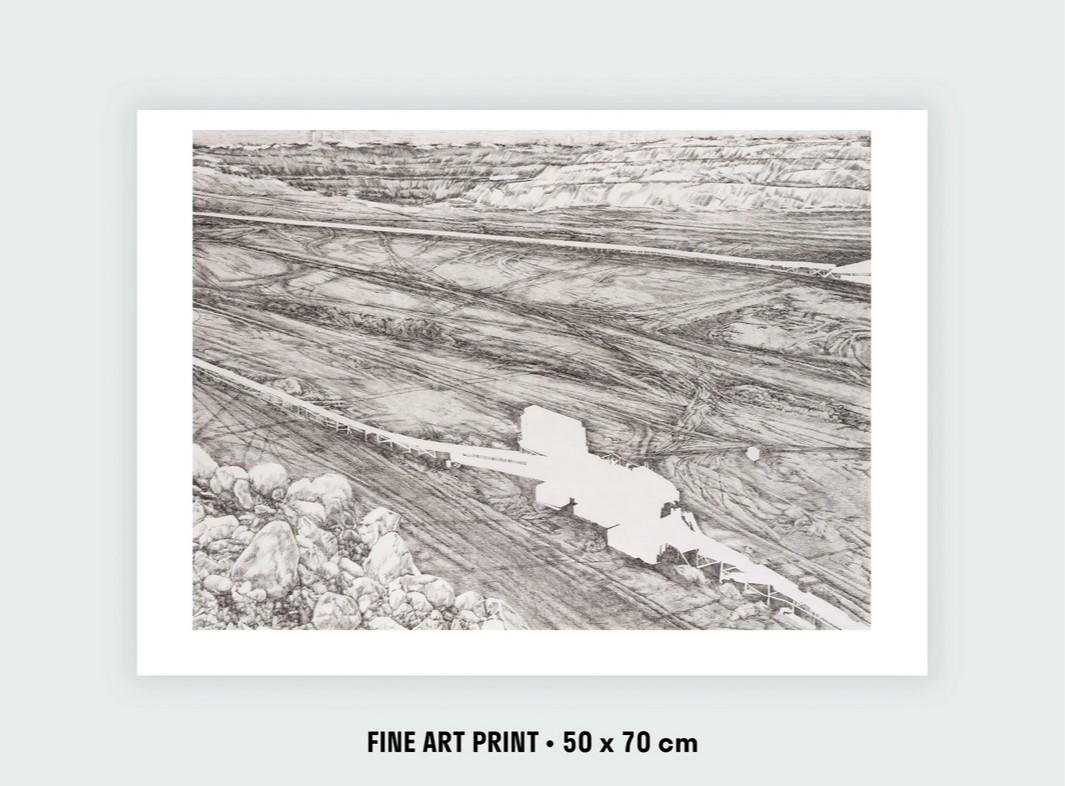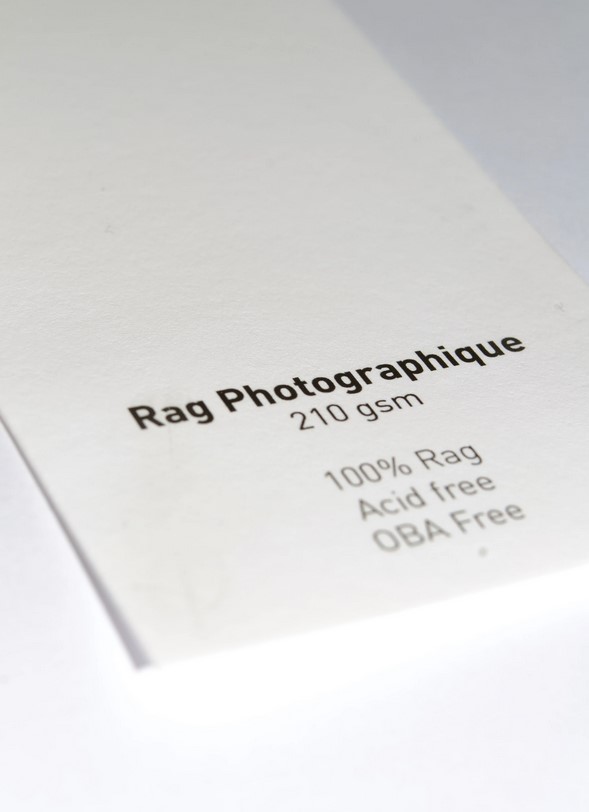 The 50 x 70 cm Fine Art prints are printed on Canson Rag Photographique 210 g/m2, an ultra smooth paper. This paper is 100% cotton, museum quality, acid-free and OBA-free (Optical Brighteners Agent), meeting the highest conservation requirements.