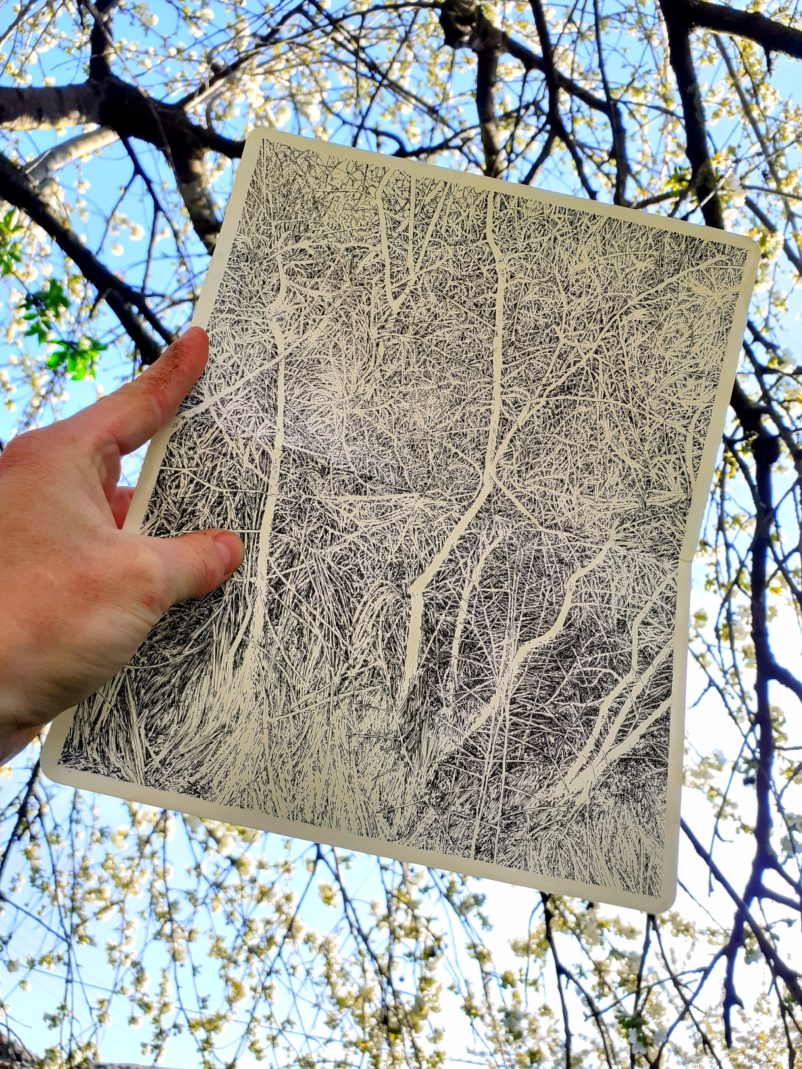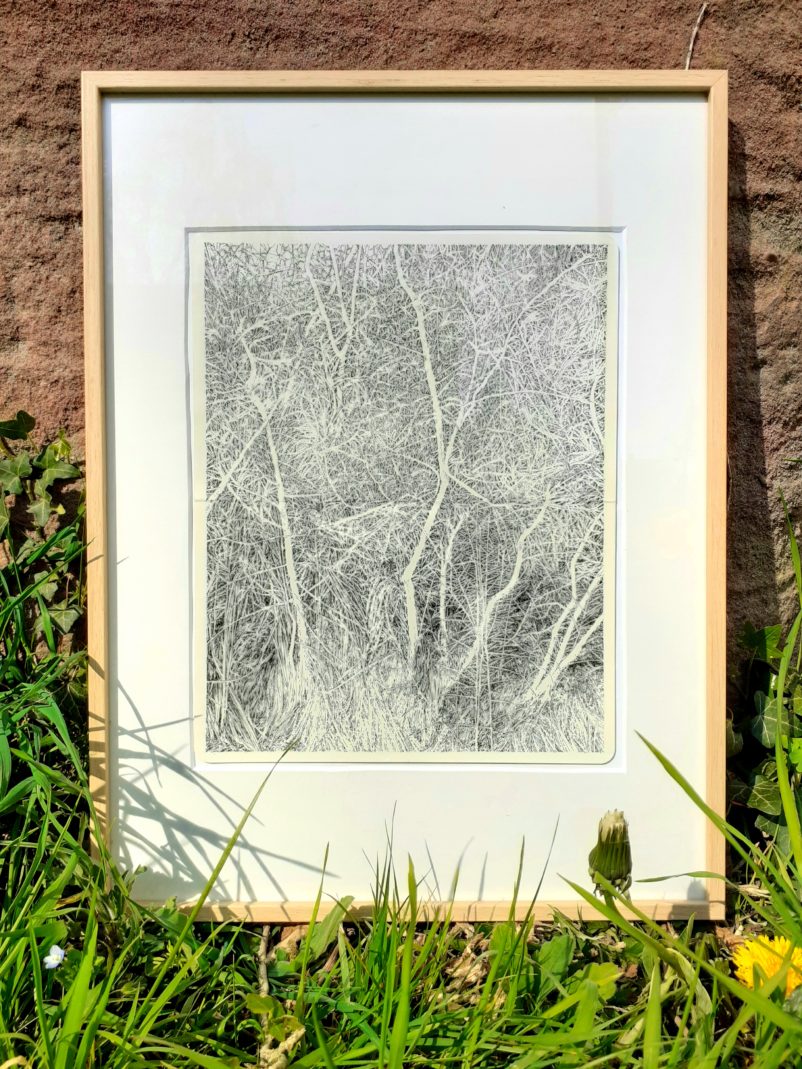 Between the 13th and 15th day of confinement, I was able to make a small fragment of forest without depth and out of perspective.
This image is simply reduced to a heap of details without it being possible to assign it a place in a particular context. Here the forest is rather composed of an inextricable vegetal labyrinth that prevents any possibility of penetrating it.
Only GPS coordinates can identify the forest and assign it a physical reality (51°16'44 "N 12°19'46 "E).
Beyond this image, in France, we are still under confinement and time seems to have stopped. It is no longer possible in this "time" to wander in the forest and enjoy the spring, so this "time" can be beneficial to test other plastic paths and to try out new visual narratives.
It is also a time for me to look forward to the continuation of my journey in Germany as soon as the borders have reopened and to see Europe united once again, in solidarity and without borders.
I still have half of the way to go to the Baltic Sea. This second part of the route I plan to complete as a cyclist, taking advantage of the panoramic views of Northern Germany! It's going to be great!
Until the deconfinement, be well and healty!